little preschoolers are my biggest fans. they wave and
blow me kissies when i walk by their window.
it's like i'm my own parade.. geesh.
went around the corner...
no sooner did i spot this new kid in town.
a full tula-inspection was required!
i approached him furry carefully
with a little snooter 2 snooter action!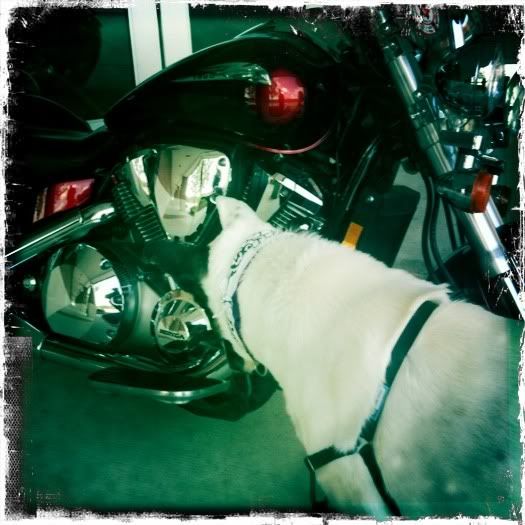 funny he has the shiniest furdo!
gee what kinduv shampoo do ya use?
aha.. he carries a feedbag of treaties like me too!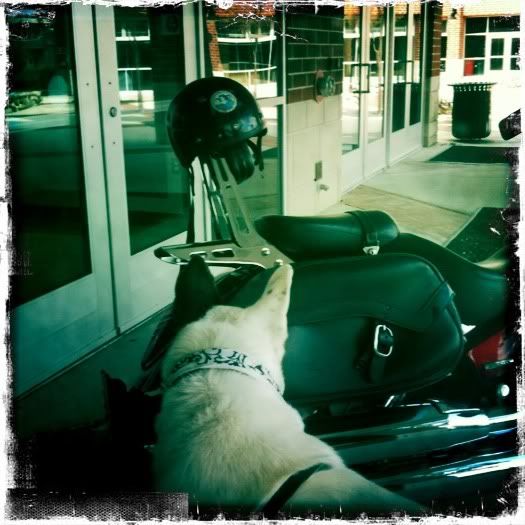 now if i could just get this buckley thingy open...
but it won't budge.. somebody help!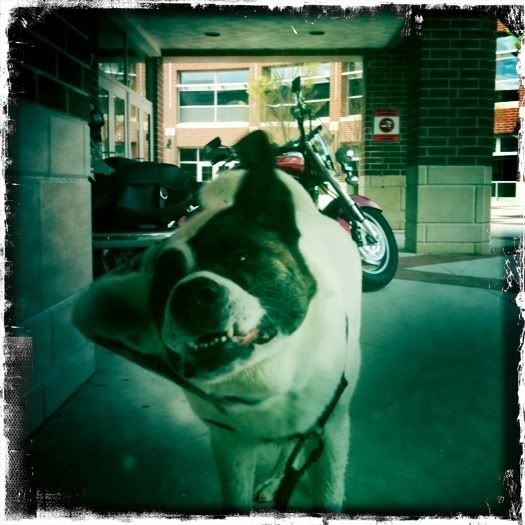 .. too tight. grr.
i give up! no worries, keep your kool..
shake it off..shake it off!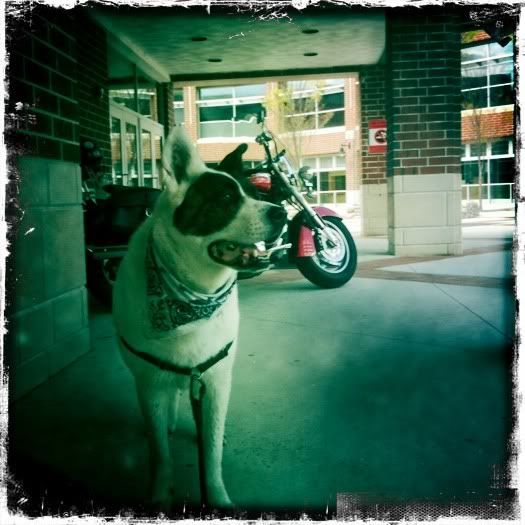 ok, one last photo op- monstah & the machine.
mom got a new iphone app-
called hipstamatic w/ these neat 1980's film, lens & flash effects.
our walkies are more about stop & photograph than about me.
suppose to be near 80 degrees .. after doggie grad skool,
this girl will be in the kool air conditionings of the apartment.
peeses: dexter wants to skip skool. just sayin'.