hi bloggiepals,
Did you know it's
Be Kind to Animals Week (May 2-8th)
? The purpose is to "commemorate the role animals play in our lives, promote ways to continue to treat them humanely, and encourage others, especially children, to do the same." American Humane Society.
Guess what? I had acts of tulakindness a couple of times this week..
see 4 yourself!
it was a beautiful 80 degree day..perfect for a walkies.
nope, tula hot for me!
it took a food lure to get me to move out of the car.
finally got moving on the trail.. except my parking brake kept getting stuck!
mom had to tweet about it-- geesh.

Annie's funny farm tweeted back- the problem isn't my
brake, but maybe my starter needs to be replaced. as if!
we headed over to the pavillion area to cool off..
when i spotted this lonely picnic-goer.
knock knock anyone home? uppphs... guess so..
i still insisted on snooter 2 snooter resuscitation.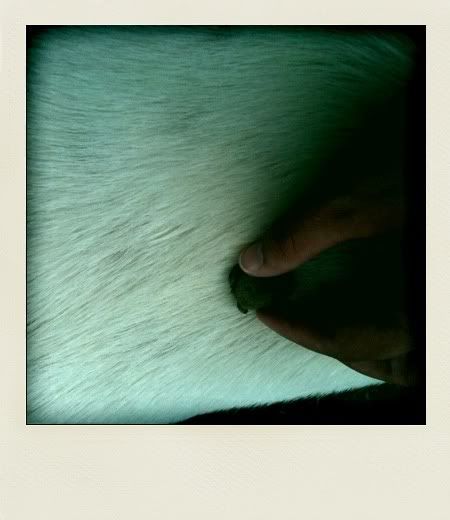 ok ok, hop on-- i'll give ya a ride back 2 the river.
Bon Voyage little fella..my work is done.
ummm. mom got excited about a first frog sighting.. she made this
video for my cuzin
norwood
who's at camp lockdown all week.
but... this is really NOT an example of being kind to animals.
At least i did my part!
Be sure to give lots of lovies to your fav animals today!