hi bloggiepals!
pant pant pant, heavy breathing..must lay down! spring has sprung and turned on the sun! it's been in the mid 60's up to 70 degrees all week long. ( note: sun + 60 = too (la) hot doggie)
estimated pass out time on my sunny afternoon walkies is now around 10 minutes. well, i do pass out.. but at least there's entertainment while i take a rest on the cool grassballz. i would find it relaxing if there wasn't all this mumbling by my walker about "how is she suppose to get exercise when all i do is lay down." blah blah blah. geesh, someone's cranky after work. that's when i had a brilliant lightbulb idea-r! ding!
hey, i'll join one of the sports team. why not? we're always walking about the local high school.. everyone looks like they're having fun.
So, let's check out some of my choices.
Batter up! BASEBALL!
they play with a ball- ok, check.
one person hits the ball, everyone else stands there and watches.
( maybe i could lay down) ok, check.
hey maybe they need an extra bench warmer.
a possibility...


then there's the tennis team.
no shade, standing, jumping, running forward, backwards.
umm.. don't think i'm going to do the ball pickup around the court either.
no way jose..
let's see, the lacrosse team practices out in the back of the school.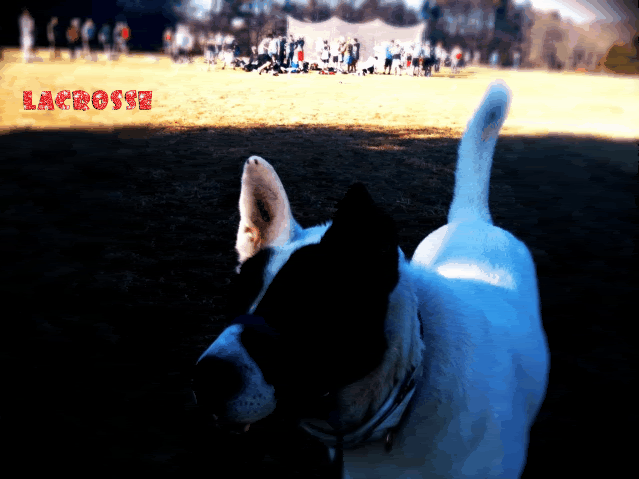 o---u--t o-f br--e-a--th just walking out here.
and that's when i overhead the conversation about
rookies have to carry the water & equipment..
lacrosse not so much for me.
besides somehow the ball keeps getting thrown in my direction,
are they trying to tell me something?
i get it, it's a boys only team. geesh!

better give this more thought before a final decision!

happy sunday!