go ahead.. scratch & sniff me!
(yeah mango-- put your snouter right up close to the screen)
who needs to get in the bathtubbers??!
thanks to Hurricane turned Nor'ida,

MA had TWO days of relentless rainfalls.
Result: i'm squeaky clean with a

soft scent of lavender

..
yep, that's me. smelling fresh, feeling relaxed and

silky soft

.
should be good for at least a month!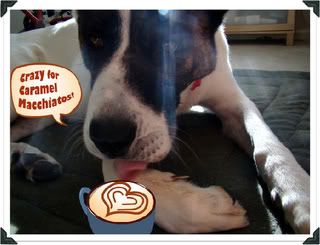 back 2 my caramelattas...
Happy Sunday
Go Patriots- take it to the Colts!