hi bloggiepals,
every saturday, it's time to be practice being a Good Dog in class! Mango's momma wanted to know if it actually works-- am i, tula monstah now a converted ruffian gone good? could it be true? and who is this instructor? what is this class? can the Mango sign up?
WEll it's Good Dog 201 I told her.
so she had to see the real deal for herself.
Class starts with targeting practice and then stays.
Look, i'm on a 15 ft. lead.. might not be the best idea-r.
as mom gulps because you know who is right next to us.
.. isn't the class rule: staring is rude!
ummm Paul-- norwood's staring.
it isn't all work nope, we play games like Simon Says.
Simon Says jump up and down. Not me!.. look! there's mommie actin' a fool.
supposedly learning to come when called is most furry important.
(quick you bettah reel me in!)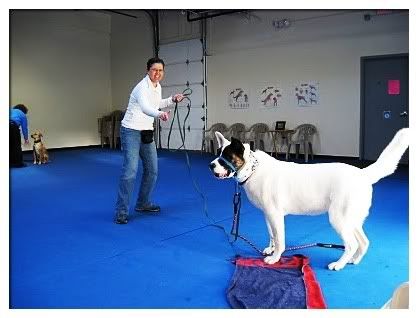 there's always time for some scratchies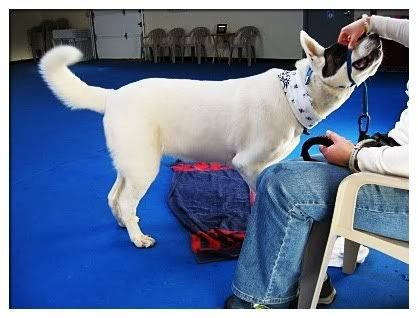 by the end of class me & my goofball cuzin were like BFFs.
(i mean it's taken over 2 years of training to control myself- but see!)
does it matter if i still wanted to take a nibble?
now this leaves the question.. will the RH Mango himself be enrolled in
this intensive training to be a good doggie?
nope, he has other plans.
that doesn't mean she didn't sign this guy up.
RUT ROH!
Stay tuned for a bunch of good dog shananigans
or
Happy POURING RAINBALLZ Sunday!
(big
to mango's momma for the pics)