Camera Critters


WELL... more like this.
Snow melting. Sun shining-- a slizzing 53 degrees outside. A lovely spring day for a walkie.
(i'm behind the scenes right now)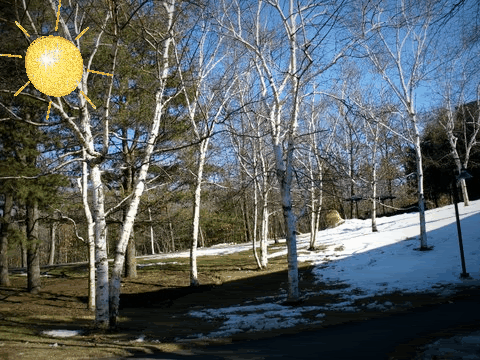 Spring brings out the creatures. Even got to do some tracking of whatever these things were.
Last spring I discovered actual turkey leg or wing bones --chewed up. The following week I found out why-- a family of foxy mamas was living over therah! One of them trailed us around until mom tried the chicken trick to distract the fox. Really, pullleaze-- that didn't work. I showed that foxy mama who was the ticket!
Once we made it to the field- approximately 14 minutes 23 seconds latah.
This happened.
Geesh. Wait, I have to sit-- lay down. The sun is really somethang else today.
Awww the butterfly understood.
Petey Playhouse's ball came rollin' by-- all the way from NYC. Huh? I don't know Petey very well. Why does he think I want to play with his ball.
I mean, thanks.. but I don't want to play with your play now Petey. OK?!! It's hot. I'm hot!
Before long, a red-tailed hawk was circling above me.
(it was much closer than it appears)
Was it so hot I started to cook? the smell of chicken was in the air?
(you are what you eat, right)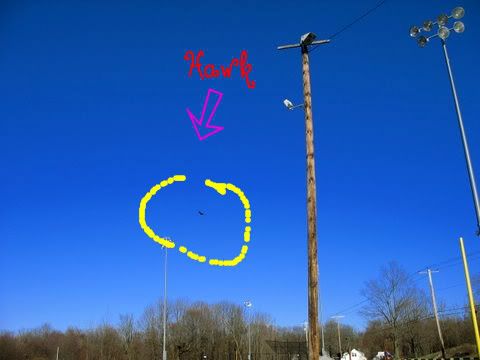 No no.. the hawk was making a special delivery from
Eric the Square dog
.
Check it out.
Yep, i won me one of them red noseys.
Thanks Eric, your the best!
enjoy your day
toodaloo--