this past April, Twinkie held the first GABE event as a way
picking two winnahs each week of the event.
Feeling lucky, i entered my name and channeled my best
tulaness right to El'bow.
it worked-
Watch him pick me as a winnah!
Click Here
then wroo wooo.. the pressies arrived!
and smelly good too:)
let me give it the once ovah..
ok, not something to eat.
Sanne made me my furry own bag
with my furry own cookie face on it!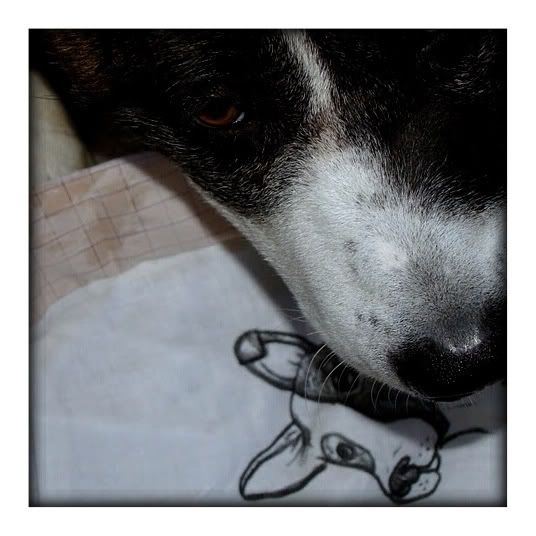 i think i like it.. like it alot
very creative Sanne!
i tried my paws at drawing too.
Thank you to my new pals & to Twinkie-
what a woonderful event.